While visiting today's
Fall Theme AccuQuilt Blog Hop
hosts I learned:
From Terrie at
Bits and Pieces
:
About Pellon Fusible Stabilizer 1" Quilters Grid (it comes in 2" too) and how to use it. If someone has a link to Pellon's website, I would love to have it.

Updated 10/5/11 Found the link:

http://shoppellon.com/Default.aspx

A really cool way to use the GO! to cut multiple sized fabric pieces at one time.
The slew of things you can make from one Charm Pack (amazing).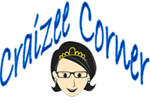 From Sha at
Craizee Corners
:
Apply Steam-A-Seam 2 to the back of fabric before using the GO! to cut applique shapes.